Current version:
12 Nov 2012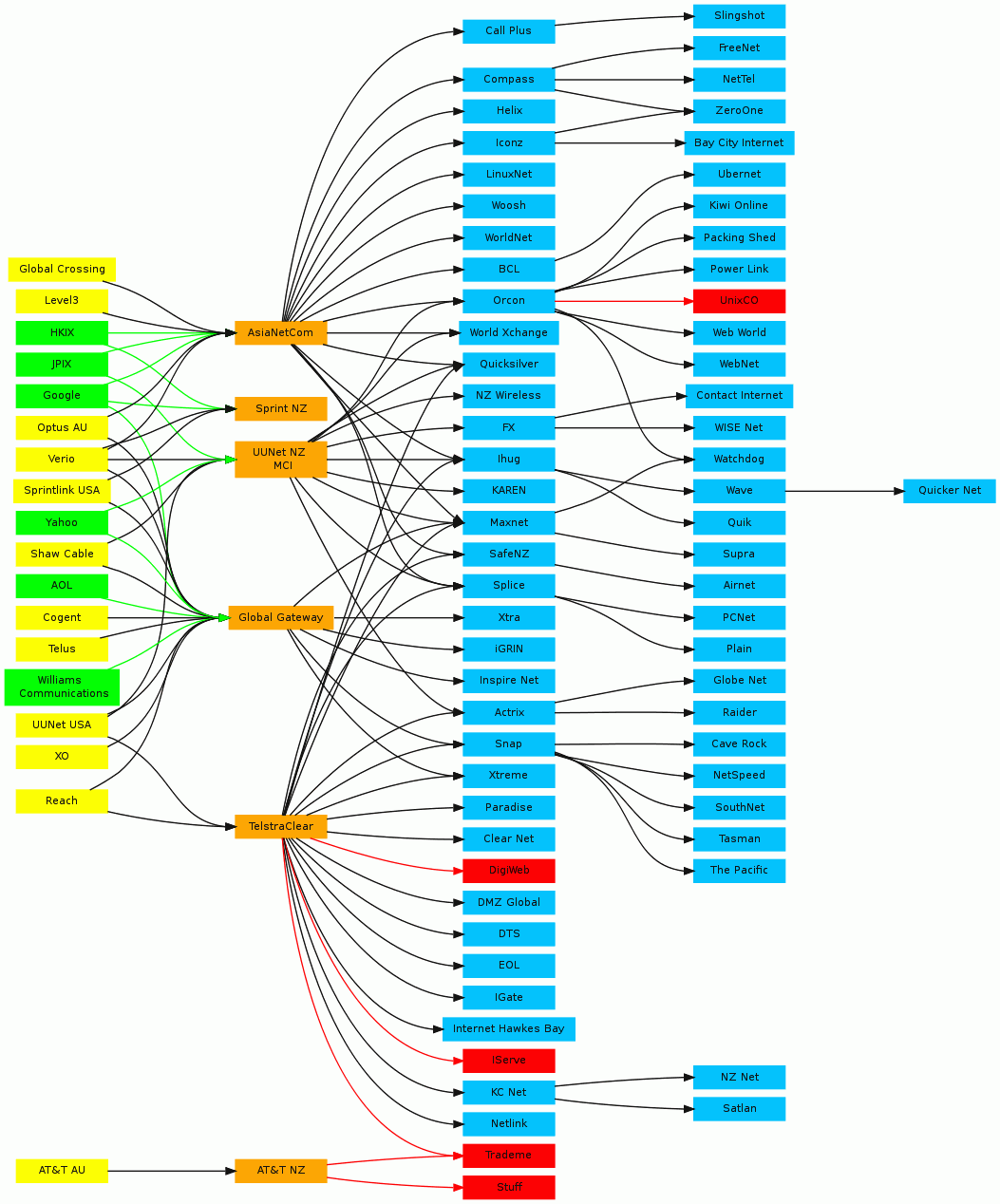 Or in REALTIME
View Historical Maps
25-Oct-2012
05-Jul-2012
22-Apr-2012
30-Mar-2011
10-Jul-2007
15-Aug-2006
24-Apr-2006

Providing ISP helpdesk operators with the resources to troubleshoot customer internet connections and a speedtest page for users to test their broadband connection. Speedtest sites (hosted in New Zealand) provide a great function, they allow you to check what your download/upload rate in real time, this allows you to tell if your broadband connection has been upgraded and if there are any connection problems.
If you can think of any other resources that would be good for the NZ ADSL or NZ broadband community, please don.t hesitate to contact us to see if we can host it here.